MILA shares a sourcing facility in China with our parent company Arran Isle Ltd. In 2014, the Arran Isle sourcing team in China provided the technical, quality and commercial sourcing skills for the procurement of >$62 million of product. About 3,100 40ft containers were shipped to our operations in North America and Europe.
Our customers receive the benefits of our global experience and capabilities. For example, our Hardware Division annually sells in excess of: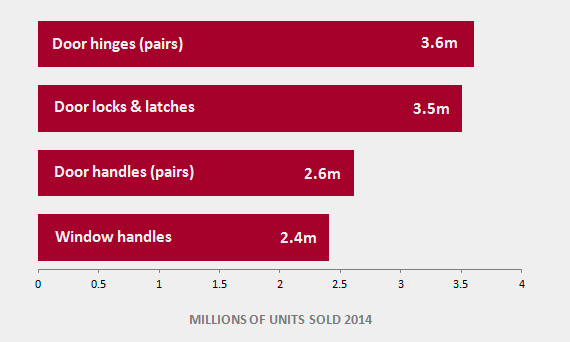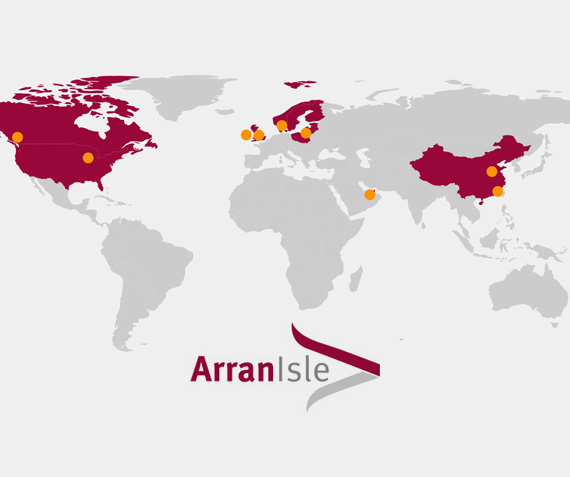 ---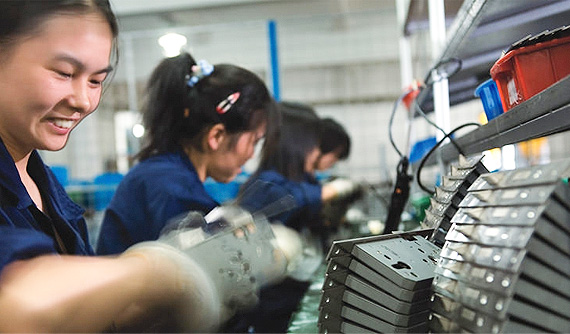 Architectural Products & Components Limited, CN
The Group also has its own lock, hinge and emergency door hardware manufacturing facility (APC) based in the Zhejiang province of China. All the products produced by APC are manufactured in accordance with ISO 9001 : 2008. APC is independently audited on a regular basis, so that it can also produce products certified to (a) Certifire Protection, (b) CE Marking and (c) BSI Kite Marking.
APC operates to the same international standards of health and safety that are applied right across the Group. APC, like all the companies in the Group, is independently audited for health and safety standards by our external specialists.
---